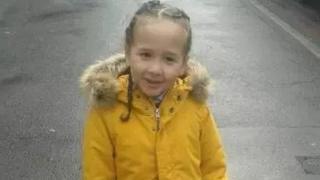 A series of failings by the National Probation Service (NPS) contributed to the death of a five-year-old boy who was murdered by his mother's partner, an inquest has found.
Alex Malcolm was killed by Marvyn Iheanacho, who flew into a rage after the boy lost a trainer in a park in Catford, south-east London, in 2016.
The inquest found the NPS failed to share vital information about him.
Alex's mother Liliya Breha said the "systems meant to protect us did not".
The inquest, led by senior coroner Andrew Harris at Southwark Coroner's Court, concluded on Thursday that a "series of individual failures by the NPS probation officers, coupled with inadequate support and supervision" contributed to Alex's death.
Iheanacho, of Hounslow in west London, had just been released from prison when he started going out with Ms Breha in early 2016.
In November that year he went to Mountsfield Park with Alex where he flew into a rage after the boy lost a trainer.
Alex died in hospital two days later and the inquest recorded a head injury as the cause of his death.
Iheanacho was convicted of his murder in 2017 and jailed for life with a minimum of 18 years, which was later increased to a minimum of 21.
Under his release conditions, Iheanacho should not have had any unsupervised contact with children under the age of 16 and should have notified his probation officer of any relationships and changes of address.
But the inquest heard he broke those conditions without consequences, even though this would have been grounds for recall to prison.
The NPS failed to ensure his violent history with women was shared with Ms Breha and wrongly classified the "manipulative high risk offender" as a level one risk category instead of three, the inquest found.
The Ministry of Justice, which oversees the NPS, has apologised "unreservedly".
A spokesperson said: "Our deepest condolences remain with the victim's family, and we apologise unreservedly for the unacceptable failings in this case – we will now carefully consider the coroner's findings.
"In the three years since Alex's tragic death, the NPS in London has undertaken a huge programme of work to improve standards and better protect the public."
But Ms Breha said her son "didn't have to die for system failures to be identified and for people to start to do their jobs properly".
"Alex was my heart beat and I miss him so much. He should be here right now going to school, playing with his friends," she said.
"Someone took this away from him for no reason and the systems meant to protect us did not."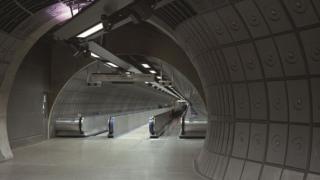 A man has died while working on a moving walkway at Waterloo station.
Paramedics were unable to save the worker, who has yet to be identified, and he was pronounced dead shortly after 02:20 BST.
British Transport Police officers are investigating the death, which is being treated as unexplained.
Vernon Everitt, London Underground's managing director, expressed "deepest condolences" to the man's family from the rail network.
"We are also very conscious of the impact this sort of incident has on first responders and station staff, and a full support network has been stood up," he added.
Passengers were advised they would be unable to change lines because of a fault with one of the Tube station's two travelators.
A one-way system has been implemented at the station for Wednesday morning.
The man's next of kin has not yet been contacted.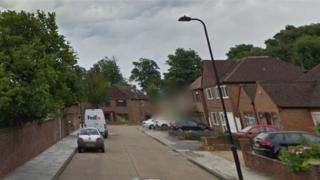 A man in his 60s has been stabbed to death in west London.
Emergency services were called to St Mary's Avenue in Southall at about 18:40 BST on Saturday where they found the man suffering from a stab wound.
He was pronounced dead at the scene and his next of kin have been informed, the Met Police said.
A man in his 30s has been arrested on suspicion of murder and is in hospital under police guard being treated for minor injuries.
According to a witness who gave the injured man first aid, he was stabbed after leaving a pub.
'Stabbed twice'
Raj Grover, who lives near to the victim, said he was getting ready to go to his own birthday party when the man knocked on his front door.
"He was ringing our doorbell," he told the PA news agency. "He rang the bell and I went out, my son was there, he was shouting 'Dad, come out'.
"I went downstairs and saw he was full of blood, and then I was running to pick up a towel.
"I put the towel on and I was pressing to stop the blood, then my wife came out, we called the ambulance and the police."
Mr Grover, who runs a local business, said the victim asked him to call his wife, who then arrived at the house.
"His wife, she mentioned he went to the pub, I don't know what happened in the pub just around the corner, he came back, was on his way back and somebody stabbed him twice, stabbed him two times with a knife on the stomach and on his side," he said.
A crime scene and multiple road closures are in place in the area, Scotland Yard said on Saturday evening.